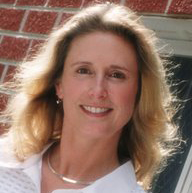 Dr Lisa Lang is the foremost expert in the world in applying Theory of Constraints to Marketing. She is President of the Science of Business and has recently served as the Global Marketing Director for Dr Goldratt who is the father of Theory of Constraints and author of "The Goal."
• Dr Lisa has a PhD in Engineering and is a TOCICO certified expert in Theory of Constraints. Dr Lisa is currently serving on the TOCICO Board of Directors.
• Dr Lisa's specialty is applying the Theory of Constraints to real-world operational and marketing issues. She has coached hundreds of clients to implement these powerful solutions for their unique situations. Her on-line coaching programs including the Mafia Offer Boot Camp, Velocity Scheduling System and Project Velocity System get fast, substantial results.
• She is the author of 3 books and she has contributed Chapter 22 in the Theory of Constraints Handbook on Mafia Offers published in June 2010.
• Before becoming a consultant, Dr Lisa was in operations, strategic planning, purchasing, R&D, and quality while working for Clorox, Anheuser-Busch and Coors Brewing.
In addition to consulting, Dr Lisa is a highly sought after Vistage/TEC speaker on "Maximizing Profitability". Dr Lisa also provides professional keynote speeches and workshops for organizations like: TLMI, ASC, MCAA, NTMA, NAPM and private events for corporations like: TESSCO, Bostik, GE, Pfizer and Sandvik Coromant.