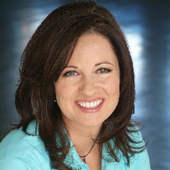 As CEO of Success Connections for almost 10 years, Melanie has discovered how to build a successful, thriving company with her secret weapon — LEVERAGE. Having learned first hand the difference between a struggling solo-practice and a thriving six+ figure business, Melanie works exclusively with entrepreneurs who want to skyrocket their profits so they can experience more time off.
With over 12 years experience in Corporate project management, advanced results coaching and leadership development, Melanie turns her clients into profitable, high-payoff success stories.
Melanie's clients enjoy an average growth rate of 172% within the first year while creating more time for living their dream lifestyle.
Melanie is on faculty at StomperNet, one of the worlds leading authorities on online marketing, hosts a weekly radio show called The Get Real Revolution, and is author of The Power of the Virtual Team, co-author of the Visionary Women Inspiring the World and the upcoming best seller The CEO Factor.
Melanie has spoken all over the country and shared the stage with legends such as Chris Howard, John Assaraf, Barbara DeAngelis, Alex Mandossian, Jack Canfield and Mark Victor Hanson.