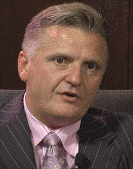 Doug Schust has been in marketing since the mid 1980's and shifted into internet marketing in 1997 and is considered by many to be a pioneer in understanding human behavior online while increasing traffic conversion which helps create online dominance.
Doug continues to speak to thousands of companies globally about how to reduce ongoing marketing costs while increasing their online opportunities. Doug is WSI's leading internet consultant for the past 10 years and is President & CEO of M3 Social Mindz a leading internet marketing company.
Doug's approach is practical and very achievable for most companies that are committed to online success.
---
Baltej Gill is the Search Engine, Social Media and Mobile Marketing Specialist at WSI as well as VP of M3 Social Mindz one of the leading Internet Marketing companies globally.
Graduating from a technical background in Computer Science, Baltej has over 5 years experience in training and educating internet consultants and organizations on how to leverage Internet marketing in their business.
He has held many Internet marketing workshops internationally and trained Internet marketing consultants on subjects such as search engine optimization, conversion architecture, social media, mobile marketing and web analytics.
Baltej's approach is exciting and yet brings a simple yet very effect approach to digital marketing in 2011.