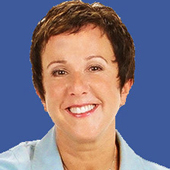 Marcia Wieder, CEO and Founder of Dream University® is leading a Dream Movement. With over twenty years coaching, training and speaking experience, her inspiring message, style and wit has touched audiences from 50-5000 at companies such as AT&T, The Gap and American Express.
Whether teaching at the Stanford Business School, speaking to executives in China, or addressing young women at Girl Scout Camp, her riveting style impacts audiences world-wide. She is the personal Dream Coach to Jack Canfield, stars in Beyond the Secret with Bob Proctor and is a member of the prestigious Transformational Leadership Council along with John Gray and Marianne Williamson.
As past president of the National Association of Women Business Owners, she was often in the White house where she met former U.S. presidents, Ronald Reagan, Jimmy Carter and George Bush Sr. And as a columnist for The San Francisco Chronicle, she urged readers to take "The Great Dream Challenge."
Marcia has appeared several times on Oprah, The Today show, in her own PBS-TV special and has written 14 books that have been translated into numerous languages. Her newest is called Dreams are Whispers from the Soul. Her Dream University® events include: the Dream Coach Certification program (where she has certified close to 1000 Dream Coaches), the Inspiring Speaker Workshop, and Create Your Future Now.