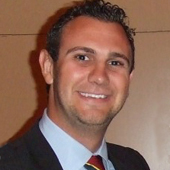 Matthew Arndt is the Founder and President of Turbo Social Media, a leading full service social media marketing agency. With over 10 years of Internet marketing experience, he founded Turbo Social Media to provide desperately needed Social Media expertise to clients.
Matt is the author on the upcoming book, How to Build Your Aesthetic Practice by Leveraging Social Media Marketing.
He speaks on behalf of various businesses and organizations and he consults with companies in niche industries to increase their profits through the leveraging of social media marketing.
Matt works with a wide range of professionals from technology companies to medical practices and manufacturers and his specialty is in boosting his client's online visibility, building their brands, establishing credibility, and generating sales leads.
The level of expertise and service provided by Turbo Social Media is unparalleled in the industry. Matt and his team strive to adopt the most cutting edge and effective strategies while they focus on growing the profitability of client's businesses.